Tryggvi is a well-known character in his town where he is mostly avoided due to his raucous nature. But, there's no denying his weight in combat as a skilled spearman, and you're a wise man to engage his services to fight on your side.
Well known in his home town, for being the guy you hope doesn't sit next to you in the mead house, or is yelling loudly in the middle of the night or building a collection of spears far more numerous than most men would need in a lifetime. He spends a fair amount of time by himself.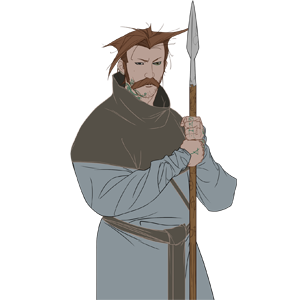 Learn more about Trggvi by visiting our characters page.
Make sure to gain access to Tryggvi by pre-ordering.