Pre-Order Exclusive: The Insane Viking Pack!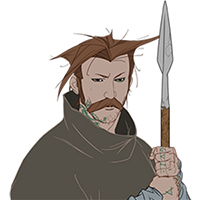 Tryggvi (Spearman)
Tryggvi is a well-known character in his town where he is mostly avoided due to his raucous nature.  But, there's no denying his weight in combat as a skilled spearman, and you're a wise man to engage his services to fight on your side.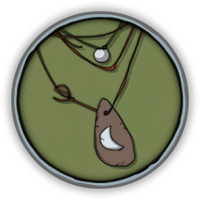 Tryggvi's Necklace
Tryggvi's necklace is something special. With matching full and half-moon symbols, it is made of pearl and grants a +10% chance to do 2x strength damage in combat.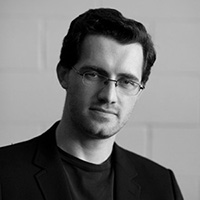 Austin Wintory
From the volumes of music you will find in The Banner Saga, enjoy three exclusive tracks from Grammy nominated composer Austin Wintory
These exclusive items plus 20% off the regular price are only available to customers who
pre-order

!



Insane Viking Pack
Tryggvi character (spearman class)

Tryggvi's necklace (grants +10 % chance to do 2X strength Damage in combat)

3 exclusive tracks by Grammy nominated composer Austin Wintory