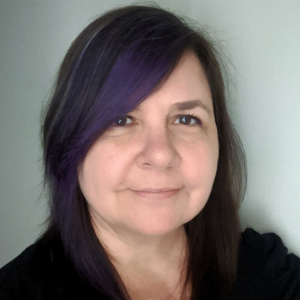 SEATTLE, October 16, 2020 – Stoic, 4-time BAFTA nominated independent video game company and creators of the Banner Saga series, announced the addition of Trisha Stouffer to the C-suite as Chief Operating Officer and Executive Producer. Trisha joins CEO & co-founder, John Watson and CCO & co-founder, Arnie Jorgensen on the Stoic Leadership team.
"It's an honor to have Trisha as Chief Operating Officer and Executive Producer," says Watson. "Stoic wouldn't be where it is today without its people. Trisha does an exceptional job of building a studio culture that helps us attract the right people and deliver a compelling experience. She has shown incredible leadership in helping to grow the company and I can't imagine a better person for this role."
Since joining the company and assuming ownership of Production and QA, Trisha has also helped grow the broader team and laid the groundwork for operations excellence. Through her production leadership, the company reached major milestones on time and without crunch, all while looking for opportunities to improve operating functions at the studio.
"Working for Stoic is a career highlight for me," says Stouffer. "I've waited my entire career to work with people with this level of talent and integrity. The commitment to our team and craft is immeasurable and I look forward to leading the studio to our next successful product launch."
Over the past year, Trisha spearheaded several operational activities, including improving the recruiting and hiring processes, introducing initiatives to support employees during the COVID-19 pandemic and leading the investigation to move Stoic to a fully remote studio.
Prior to Stoic, Trisha Stouffer served in key roles at Amazon, IMDb, Twitch, Riot Games, Microsoft Game Studios, and Xbox.